A Bee, a Spider and a Poof #1
I didn't get a lot of time this week to work on this. I've been working hard to get the new writing challenge all set up! I think I have the cover for that all done so I'll be posting that tomorrow!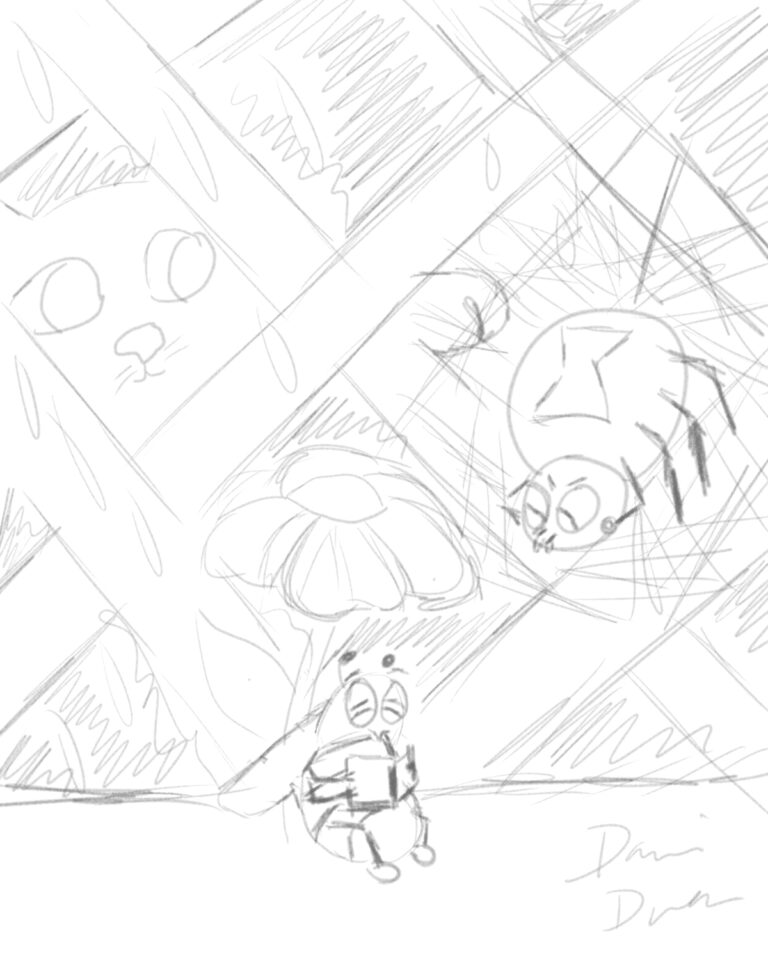 Want to join me and Christy Ann (@christyillustrates on Instagram) in Kidlit Collage? There is no sign up! Just post your image on Instagram (and other social media) and tag #kidlitcollage. That way we can see your work!