Lyrical Lovely Renee La Tulippe
I have learned so much about rhyming from Renee La Tulippe! She has a wonderful Youtube channel called the Lyrical Language Lab that gives all kinds of information, tips and tricks for writing in rhyme! For those who just want a touch of rhyme in their prose, Renee is great resource for that too (and so much more)! I personally am not great with writing poetry, but Renee does such a fantastic job that I can't help but absorb the information she gives. I asked Renee for an interview so I could find out more about rhyme! 
To visit Renee's website go here: https://www.reneelatulippe.com/
———-
Dani: Where should writers start if they want to learn to write rhyming picture books
Renee: There's a lot of craft involved in writing a rhyming picture book, so here are my top three tips for learning to write them well:
1. If you are brand new to the world of rhyming picture books, start by reading a WHOLE LOT of them! I know kidlit writers and children's poets who read for a full year before even picking up a pen. They immersed themselves in the genre, studied the structure, typed out texts and picked them apart, and really delved into the author's craft. Reading widely is the best "course" you could possibly take! And if you're NOT brand new … keep reading a WHOLE LOT of books in your genre and out of it.
2. Read, write, and listen to poetry, remembering that poetry and rhyming picture books are two different things. There are hundreds of amazing poets for young people out there, and adding a healthy dose of good poetry to your reading diet will do wonders for your imagination and your craft. I have an entire blog and video library dedicated to children's poets at NoWaterRiver.com as well as a Big List of Children's Poets That's a great place to start!
3. Once you have a feel for how rhyming picture books work, I always suggest taking a "how to write a picture book" class — and the one that I most recommend is Susanna Hill's Making Picture Book Magic. I think comprehensive feedback on your work is essential, and I have made it an integral part of my own course. It's especially important when you're just starting out, and Susanna's class is the only one that I've personally taken that offers helpful, in-depth feedback every step of the way. I also suggest that people take this kind of class before taking my course because the former is a how-to on the big-picture concepts of writing picture books (story arc, plot, character development, etc.), whereas my course focuses on the language itself. Another great resource is Ann Whitford Paul's classic how-to, "Writing Picture Books."
Dani: What's the biggest mistake that rhyming picture book writers make?
Renee: Writing rhyming picture books is notoriously difficult to do well and can bring even experienced writers to their knees. I'd say there are three major areas that often present problems in rhyming texts:
The rhyme dictates the story

. The story and characters are suffocated by the constraints of verse and have no breathing room to develop organically. The result is a weak story that wouldn't hold up if written in prose.



Inexpert meter.

The rhythm is uneven, inconsistent, and choppy so that the reader stumbles, or it is so sing-songy that the reader gets bored. Worse, stresses are forced onto the wrong syllables just to "get the meter to work."



Tired and forced rhymes. The rhymes are uninspired and cliché and/or exist just to make a rhyme and add nothing to the story and/or don't make sense.
So what is a writer to do? We can make sure our rhyming manuscripts are exceptional. That means studying the genre, reading successful rhyming texts, taking classes to learn the craft inside out, seeking expert feedback on our work, revising over and over, and even asking ourselves honestly if the story would indeed be better served by being written in prose.
Dani: What's your favorite way to relax?
Renee: Making things! It doesn't really matter what it is, as long as I'm creating something. I dabble in lots of things—sculpting with Sculpey clay, designing and sewing costumes, building or refinishing furniture, stenciling my walls, baking, or even creating graphics in Photoshop or editing videos—all of these activities produce something and require some level of creativity.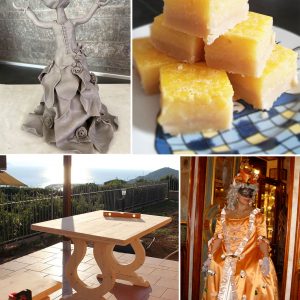 I particularly love working with my hands because I enter some inner world where nothing else exists. When I'm thoroughly involved in a project, I can go hours and hours without eating or speaking to anyone. I don't even listen to music—I'm just there inside my head and at total peace.
Dani: Can you tell me a bit about the course you teach?
Renee: Of course! It's the Lyrical Language Lab, a course I developed and have been teaching since 2014.
As I briefly mentioned above, this is a language-level course that focuses on the craft of writing at the sentence level, including word choice, imagery, sound devices, rhyme, and meter. The course is geared to children's writers and focuses on how to use poetic techniques in types of writing, both prose and verse, to make the writing more musical and engaging.
Although I only teach the fully-guided course once or twice a year, there are two self-study options available as well.
Dani: Do you have any news you'd like to share? 
Renee: I do! I started a FREE resource for kidlit writers and I'd love to invite your readers to check out my Lyrical Language Lab YouTube channel Every Monday I offer short writing lessons on various concepts that are covered in my course.
I have several video playlists for the different things I cover:
Peek & Critique – I offer my feedback on short writing samples sent in by viewers. You can

submit your own writing sample right here

.

 

BookLook – My analysis of various lyrical language concepts and poetic techniques in picture books

 

Meter Basics – The down-and-dirty techie stuff behind writing verse that flows

 

Lyrical Prose 4-part series

 

Revision – Real-time revision on submitted work and behind-the-scenes looks at my own revision process (in the works)

 
I hope your readers will take advantage of this free service!
About Renée M. LaTulippe
Renée has poems published in many anthologies including ThankU: Poems of Gratitude (ed. Miranda Paul), School People (ed. Lee Bennett Hopkins), the National Geographic Book of Nature Poetry and The Poetry of US (ed. J. Patrick Lewis), One Minute Till Bedtime (ed. Kenn Nesbitt), Poems Are Teachers (ed. Amy Ludwig VanDerwater), The Poetry Friday Anthology Middle School, Science, and Celebrations editions (ed. Sylvia Vardell and Janet Wong), and the forthcoming Night Wishes (ed. Lee Bennett Hopkins). Her debut poetry collection was acquired by Charlesbridge.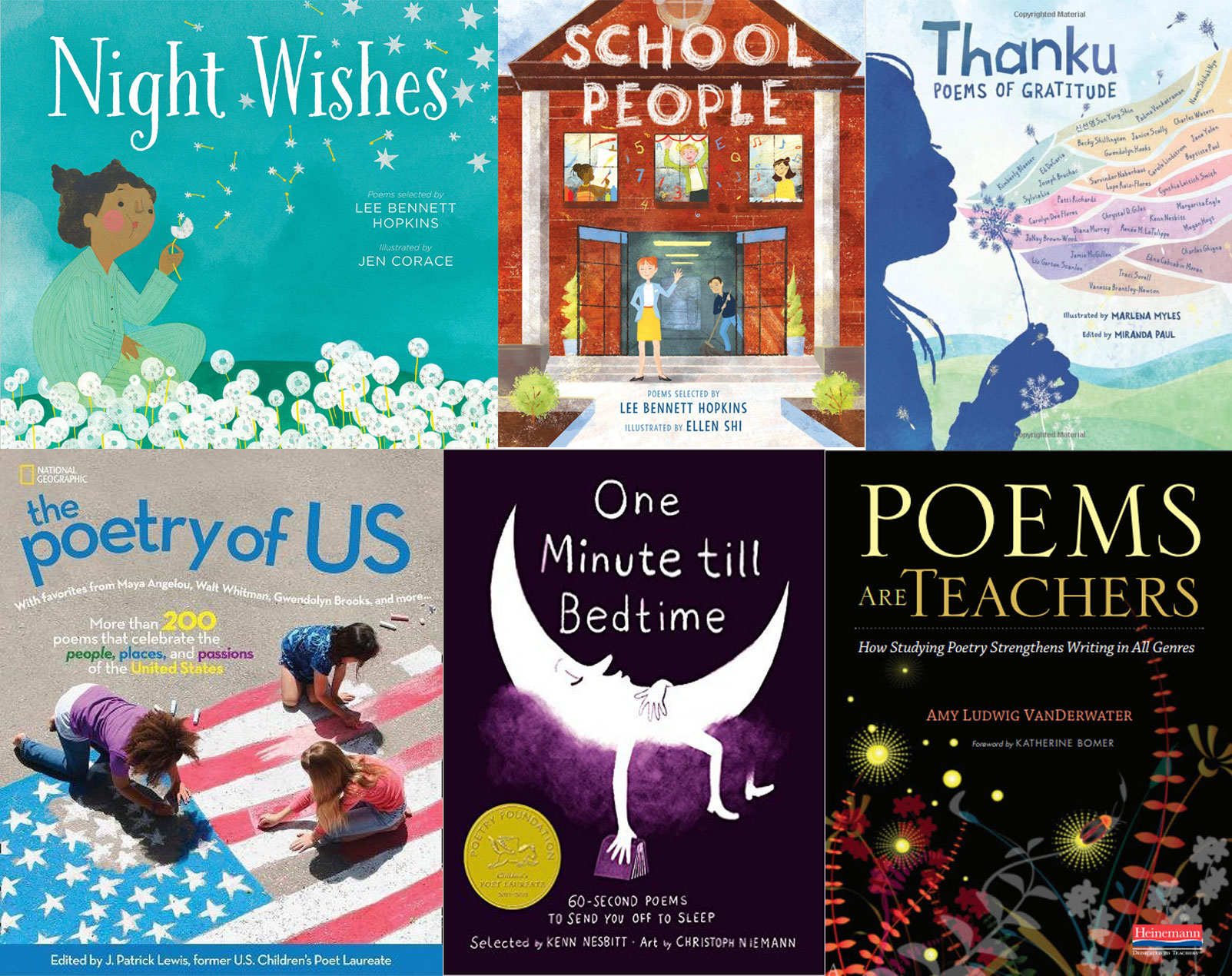 Renée developed and teaches the online course The Lyrical Language Lab: Punching Up Prose with Poetry and blogs on children's poetry at NoWaterRiver.com. She earned her BFA in acting/directing from Marymount Manhattan College and her MA in English Education from NYU; worked and played in the theater for almost two decades; and taught English, theater arts, and public speaking in NYC. She now lives by the sea in Italy.
Renée is represented by Elizabeth Harding of Curtis Brown, Ltd.
WEBSITE: reneelatulippe.com
Lyrical Language Lab: https://www.reneelatulippe.com/writing-courses/
YOUTUBE: Lyrical Language Lab Channel
BLOG: www.NoWaterRiver.com